Acupuncture for Headaches & Migraines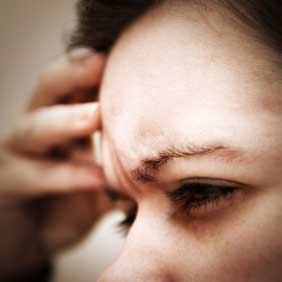 Acupuncture can provide powerful relief from headaches and migraines without the side-effects of many over-the-counter and prescription medications. After determining the typical location (around temples, behind eyes, forehead, back of head, etc), quality of pain (dull, distending, sharp/stabbing, heavy), what makes it better or worse (activity or rest, time of day, weather, food, menstruation, etc.) and getting a better idea of your unique body constitution, we can help determine the "root" cause of your headaches and come up with an appropriate treatment plan.
Studies on Acupuncture for Headaches and Migraines
In a study published in the British Medical Journal, researchers found that when compared to standard medical care, acupuncture offers substantial benefits in preventing headaches and improving quality of life for people who suffer from frequent headaches. Participants (401 chronic headache sufferers in total) were randomly divided into two groups. Group one received up to 12 acupuncture treatments during a three-month period in addition to standard medical care. Group two received standard care alone. A year later, researchers found that those in the acupuncture group:
experienced 22 fewer days with headaches,
used 15% less medication,
made 25% fewer visits to their doctor, and
took 15% fewer sick days from work than the control group.
A review of studies done by a team from Duke University involving nearly 4,000 patients with migraine, tension headache and other forms of chronic headache showed that 62% of the acupuncture patients reported headache relief compared to only 45% of people taking medications.